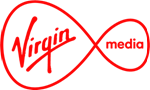 12 month SIM Only contract | 5GB data, Unlimited texts and calls | £6.00 p/m.
Last update was on: May 15, 2022 8:00 pm
Tariff
SIM Only 5GB Virgin Mobile SIM Only tariff with unlimited texts, unlimited minutes and 5GB data.

Features
* Free EU Roaming * Data Rollover * Change Your Plan Every Month

Pay Monthly SIM deals give you all the benefits of the UKs leading mobile networks without having to pay for a phone. You get more data for less money so you can use your current phone or spend what you save on a better phone.